Fireproof coatings Water Base
Water base fireproof white and chart colour to flame resistant wood against fire.
See certificate
White fireproof varnish to water for varnishing boards for walls and ceilings coatings.
Process counts with two layers: a first layer as a sealer and a second layer as a topcoat which can be commercialized in different gloss grades and in any color of the RAL and NCS charts.
Fireproof varnish to water is for exclusive interior use.
Process is certified according to the classification system Reaction to Fire UNE EN 13501-1:07 obtaining the BS2d0 classification.
In addition to it's flame retardant properties, stands out as a product for it's non yellowing and it's innovative nanoparticle technology, also offers and excelent resistance to abrasion.
270240 TEKFOC White Sealer 240 Fireproof P005
White water base fireproof coatings with high coverage, excellent transparency and soft sanding. Classified in Reaction to fire BS2D0.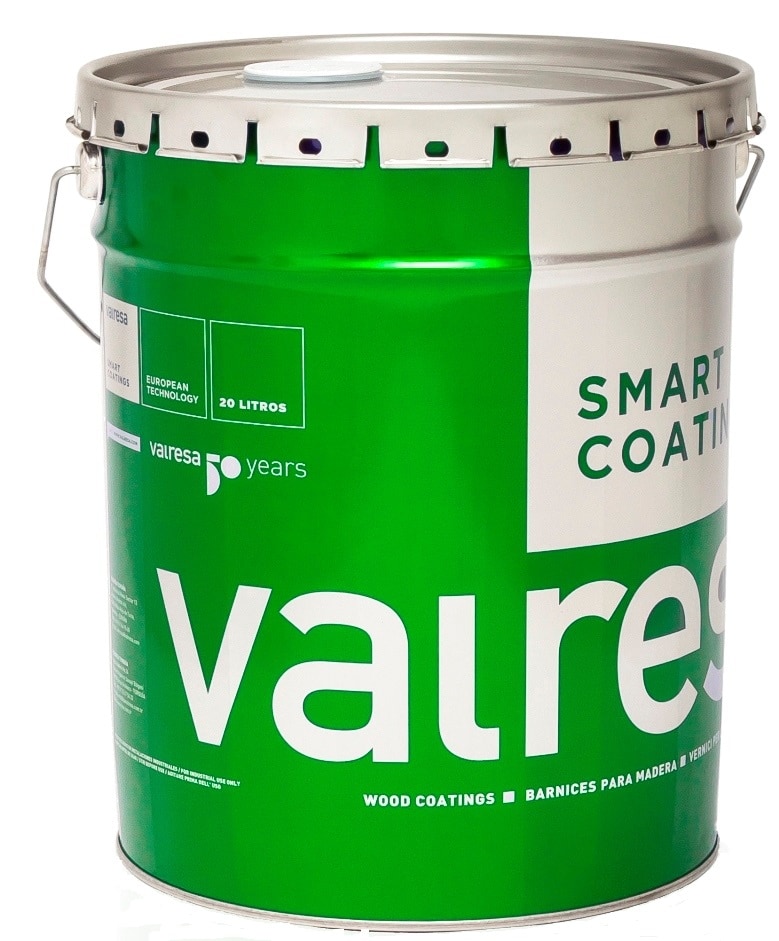 270540 TEKFOC White Topcoat AG540 Fireproof Matt P005

White Water Base Fireproof Varnish BS2D0. White fireproof varnish to water for varnishing boards for walls and ceilings coatings. It can also be used as a base for any color the RAL or NCS chart